Today is Friday, May 26, 2023 — Field Day/Last Day of School! Lunch: Hot Dog or Turkey & Cheese Anytime, baked beans, steamed corn, choice of fruit, holiday cookie, and milk. Have an awesome summer, Spartans! We will miss you! See you Thursday, August 10th for Back-to-School Night!

We still have a few 2023 yearbooks left for sale at $13 each.

Did you know Jefferson is opening a Via Credit Union-sponsored student bank branch next year? Students who earn high honors will even be given $10 to start a new savings account. We're excited to begin this program at Jefferson!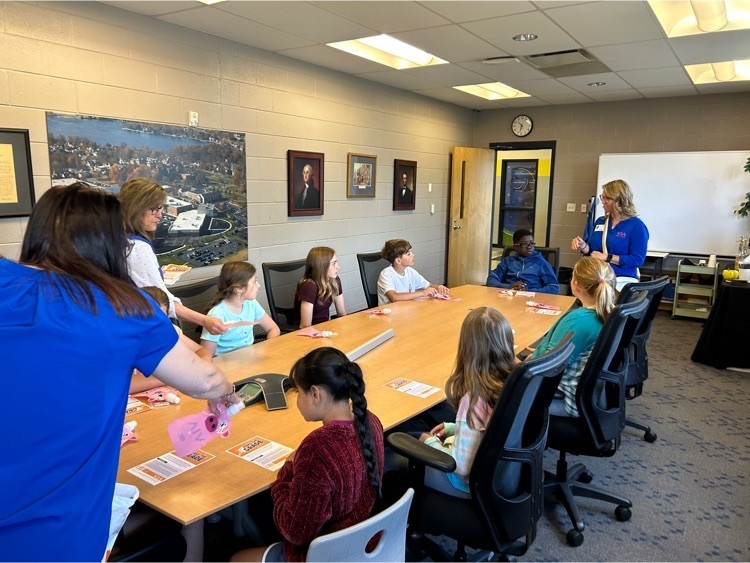 Jefferson Awards Day will include classroom celebrations of learning and choices of prizes. Way to go, Spartans!

Today is Thursday, May 25, 2023. Lunch: Cook's Choice or Ham & Cheese Sandwich, green beans, twister fries, choice of fruit, and milk. Activities: Awards!Track & LEGO Awards, 2:15-3:00; 2nd grade Walking Trip, 10–11:30; Kindergarten A.M. Walking Trip.

Just a reminder to all of our parents, grandparents, etc., who plan to join us this afternoon at 2:30pm for 6th Grade Graduation: Our neighbors at Winona Lake Grace Brethren Church and Grace College have ample parking available for all. This will help to keep our bus lanes open, which are located in front of the school. Thank you! We can't wait to celebrate with you all!

Today is Wednesday, May 24, 2023. Lunch: Mozzarella Cheese Sticks w/ marinara sauce or PBJ Meal, carrots, steamed broccoli, choice of fruit, and milk. Activities: 6th Grade Graduation, 2:30; 4th Grade to the Gene Stratton Porter House; 1st Grade to Kelly Park; 3rd Grade to WL Park.

Didn't pre-order a yearbook? No problem! We still have a few available for purchase ($13). Let us know soon!

Today is Tuesday, May 23, 2023. Lunch: Pepperoni Pizza or Sub Sandwich, steamed corn, Paradise veggie juice, choice of fruit, and milk. Activities: 5th grade to Quaker Haven, 9-5:30; 2nd grade to the Zoo, 9-2:00; Kindergarten Graduation, 2:30, in the cafeteria; City Track Meet at WCHS, 5:15pm, $5 admission fee.

Additional event parking—Kindergarten Graduation (today) and 6th Grade Graduation (tomorrow)—is available at Winona Lake Grace Brethren Church and at Grace College. Please keep bus lanes open, and only park in designated car spaces. Thank you so much!

If you do not wish to keep your student's Family Group shirt, or if they've outgrown their gym shoes, consider donating them back to Jefferson. Mrs. Monce keeps a supply of gym shoes for students in need, and Family Group shirts can be used again, as well. Thanks for considering!

Thirty-four seniors, who were once-upon-a-time Jefferson sixth graders, joined us this morning for a special breakfast in their honor. Following a time of eating and visiting with each other and their former teachers, these students donned their caps and gowns and walked the halls to cheers from current Spartans. How we LOVE this tradition! Congratulations, Spartan Seniors! #WCSmission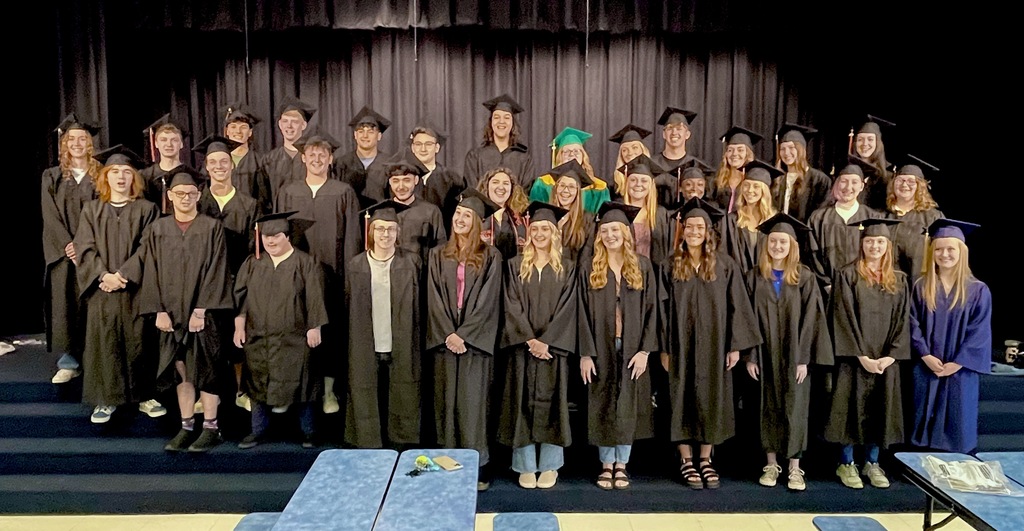 It's hard to believe that it's already the last week of school! In preparation for summer break, don't forget to complete 2023-24 registration in PowerSchool (including pre-registration and all required forms)!
www.warsawschools.org/o/warsaw/page/registration1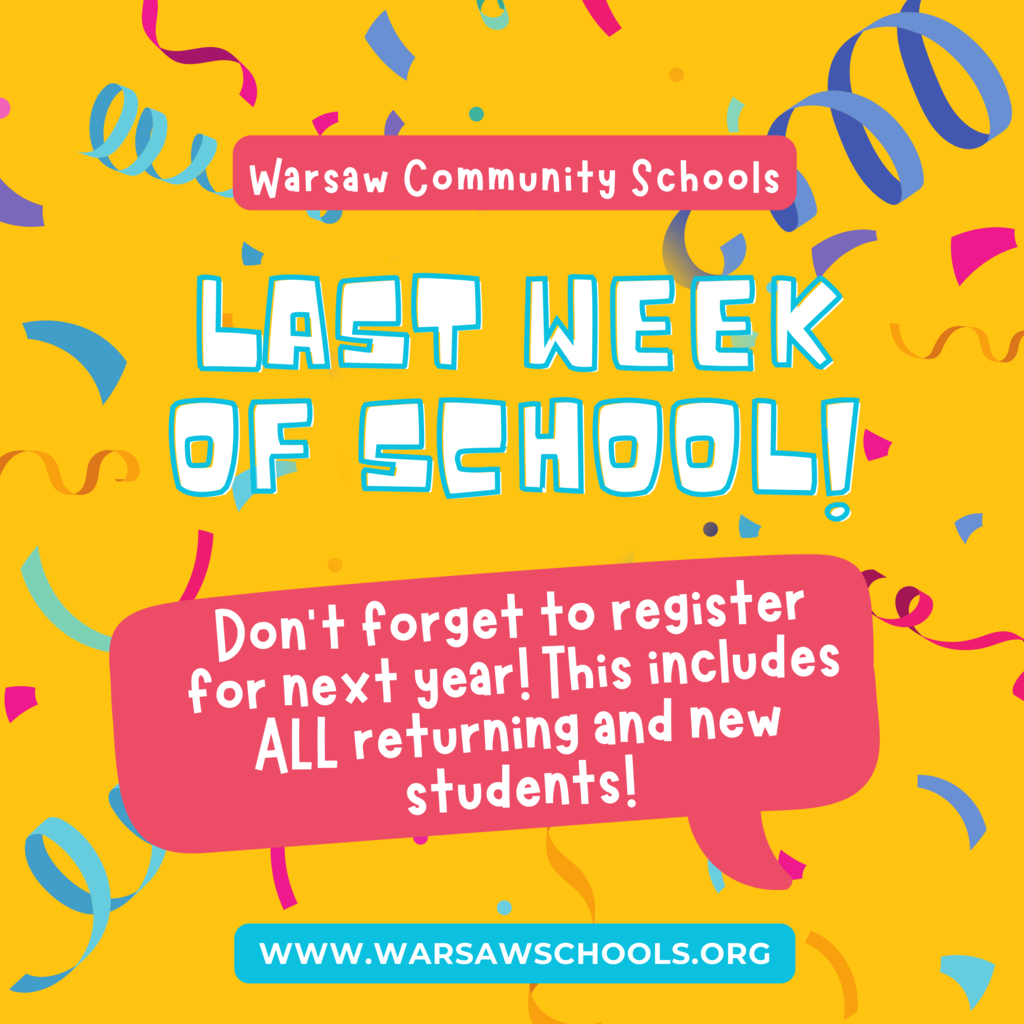 Today is Monday, May 22, 2023. Lunch: Cook's Choice or PBJ Meal, tater tots, green beans, choice of fruit, and milk. Activities: Senior Breakfast at 9, then the Seniors will walk the halls right after announcements; Mrs. Aylor's class will have their animal presentations in their room from 2:15-2:45.

We are so excited to see our former 6th graders/current seniors at the annual Senior Breakfast this morning at 9:00am! (This is a favorite event for many of us.)

The 3rd grade Showcase of Learning was a great time! Students learned about ecosystems. They conducted research and drafted writing pieces about an animal that might be able to survive in a different environment. Great job, Spartans!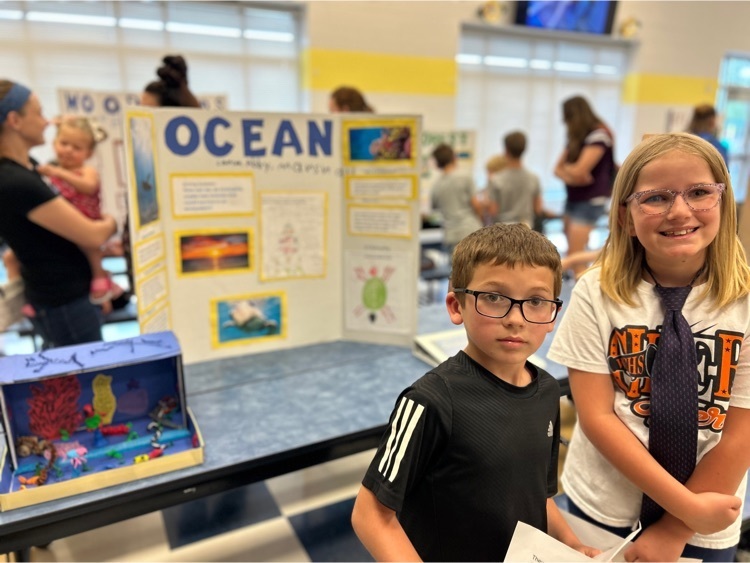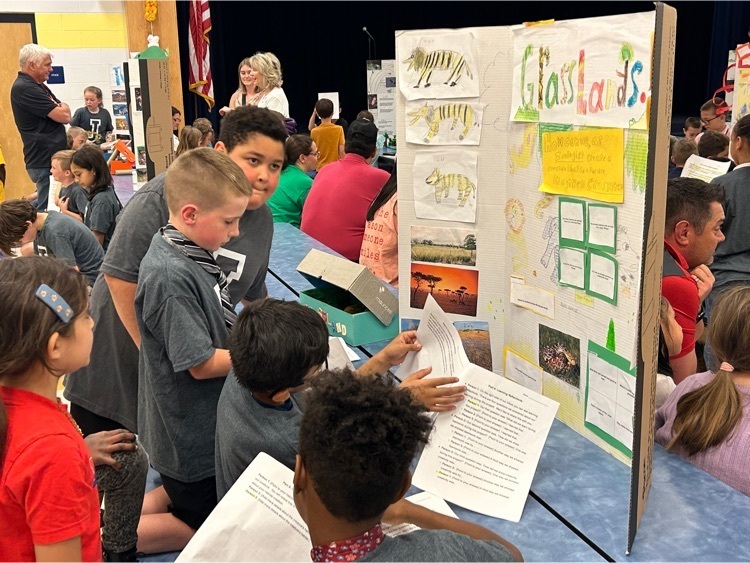 The Elementary City Track Meet has been postponed for this evening. The meet has been rescheduled for Tuesday, 5/23, starting at 5:15 PM. Go Tigers!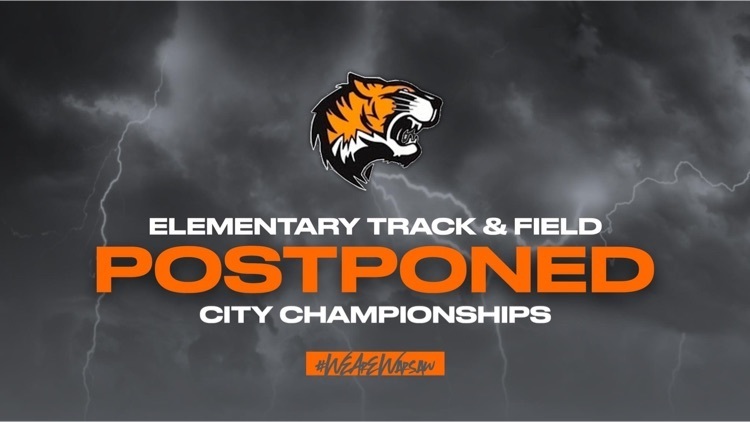 The City Track Meet for tonight has been postponed until next Tuesday, due to weather.

Here's to all the 5th grade "mini-Macs." Can you say MARVELOUS?!?! Photo credit: Mrs. George #WCSmission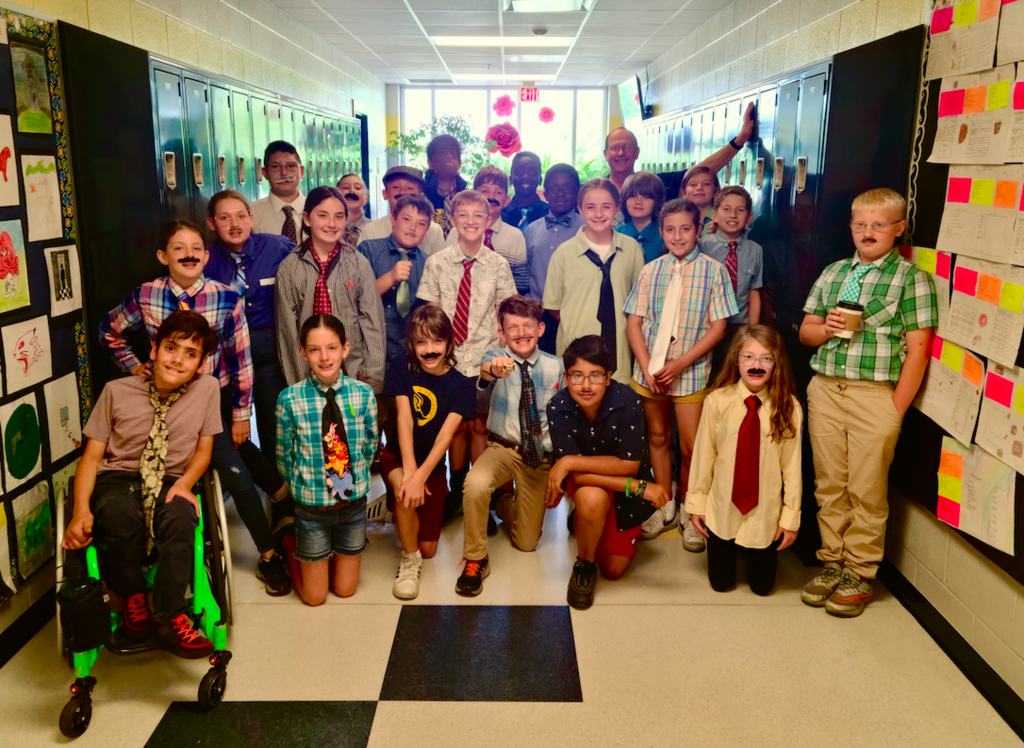 Today is Friday, May 19, 2023 — Dress Like Mr. Mac Day! Lunch: Mini Corndogs or Yogurt Meal, Steamed Broccoli, Baby Carrots, Choice of Fruit, and Milk. Activities: 4th to DeBrand Chocolate Factory; G3 showcase; G1 Showcase; City Track Meet, 5:15.